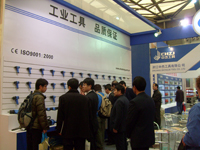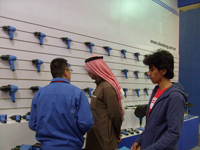 March 10 to 12, the group's marketing organization Chunlong brand pneumatic tightening tools and intelligent electric machine held in Shanghai attended the 17th China International Hardware Fair.
The session of the exhibition area of over 80,000 square meters exhibition booth Chunlong tools provided in Hall W2. Hardware tools dealers across the country to come to Chunlong booth, talks, in addition, there are new and old customers in Saudi Arabia, Japan, Turkey and other countries to come to the booth to discuss. Chunlong brand of domestic and international customers long-term focus on modern assembly industry in order to improve assembly quality and efficiency, lean manufacturing concept for the mission commended.
It is reported that China International Hardware Fair, formerly known as the National Hardware Fair, started in 1952, have been held for more than a hundred sessions, is the oldest Chinese unique history, heritage deepest impact of three generations of Chinese hardware show. Since 2000, the National Hardware Fair name China International Hardware Fair enabled.